4Videosoft PDF Merger
4Videosoft PDF Merger is a specially designed and efficient PDF merging tool to help you combine several PDF files into a large one for better organizing, batch printing and saving. This PDF Merger allows you to choose any part of pages from the selected PDF files and merge flexibly to create a new PDF file.
Additionally, you can define the page ranges and page sort when using it to merge PDF files. Also this PDF Merger enables you to merge PDF file alternately. So this PDF file Merger can give you a big hand even without Adobe Reader or Acrobat.

Editor Reviews & User Testimonials
Very special and excellent software, which gave me much help.
This PDF Merger is one easy-to-use software, and the performance is very excellent.
Key Features of PDF Merger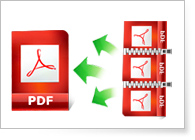 Powerful Merger software
Once want to merge two or several PDF files into one for saving conveniently, this PDF Merger can help you a lot.
With this helpful PDF Merger, you can select any pages in PDF files by page ranges according to your requirements: All, Odd, Even, Part. Then you can choose Sequence or Reverse page sort to merge.
4Videosoft PDF Merger allows you to merge all PDF files alternately with the selected page sort.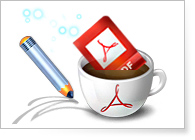 Convenient and Efficient
4Videosoft PDF Merger is standalone, so working without Adobe Reader or Acrobat is possible.
4Videosoft PDF Merger enables you to select and rearrange the pages in PDF files to merge flexibly.
Powerful PDF Merger supports PDF files in many languages: English, Turkish, Thai, Latin, Korean, Greek, Cyrillic, Arabic, Japanese, and Chinese.
System Requirement of PDF Merger
OS Supported: Windows 8, Windows 7, Windows Vista, Windows XP (SP2 or later)
Hardware Requirements: 800MHz Intel or AMD CPU, or above; 512MB RAM or more
PDF Merger Tutorials
Awards of PDF Merger

You may need: