Best 6 Free Online Video Recorder Software to Record Video from Browser Straight
There are many video recorder applications online, which you can use to record from your browser directly without downloading any software. It draws a hard line on finding the best one to capture your screen.
But the upside is that we have tried out more than 30 free online video recorder software, and have come up with the best 6 free online video recorders.
Check out the features and reviews and choose one which works best for you.

Online Video Recorder
Free Online Screen Capture – Free Online Video Recorder for YouTube/Facebook
Free Online Screen Capture is an all-in-one video recorder to capture the screen, video, audio, and webcam. It can record and create video presentation like games, video chats, tutorials, etc., for sharing online.
What's more, it can be a streaming video recorder to save live TV show and streaming videos from YouTube, Facebook, Twitter, etc., for offline playback. If your display is 1080p resolution, it can be an HD video recorder to record high-quality video online directly.
The webcam recorder can help make a picture-in-picture game/chat/meeting recording straight.
All those can be done online without downloading software.
It's also noteworthy to point out that this online video recorder is 100% free without ad or watermark. It records a video or audio without a time limit and you can record as long as your hard drive runs up.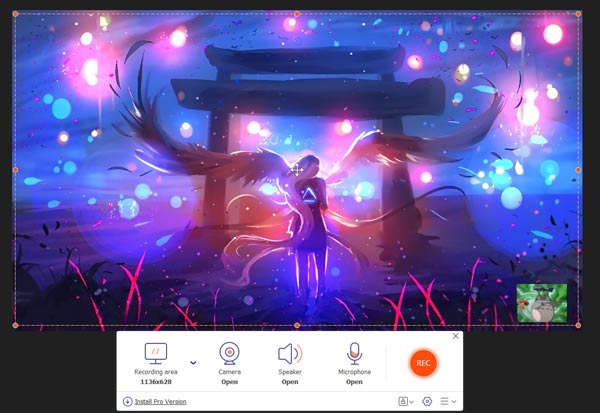 Cam Recorder – Free Online Webcam Video Recorder
Cam Recorder (https://www.cam-recorder.com/) is a free online tool that records videos with your webcam. After recording, you can upload the video recording directly to YouTube or save it to disk. To record a webcam screen, you should get a camera installed and it will capture anything that is showing in your camera. While recording the screen, it is able to record voice from a microphone. After recording the webcam video, you can download it as a WebM file to your local drive.
This is a simple webcam recorder with an audio recording from the microphone. No more extra features for settings or editing.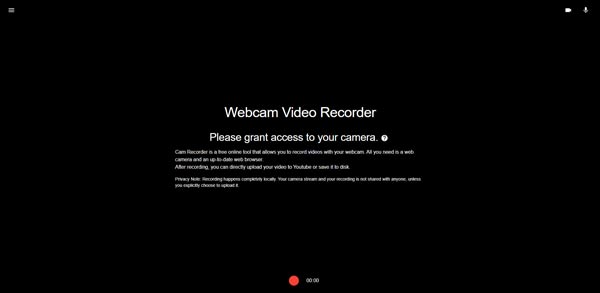 Pixect – Free Online Video Recorder with Effects
If you are looking for an online recorder with effects, then Picect (https://www.pixect.com/) is exactly what you need. It can use your online camera to take pictures and record videos with effects and filters. It lets you blur or defocus the background, and remove the spot from the video recording. Besides, while recording, it can flip the video vertically and horizontally. You can add filter effects into the video recording to the technicolor, soft focus, black and white, desaturated, sepia, sunset, stereo, evening, etc., to create a different video vision.
When the recording is done, you can preview and download it to your computer as MP4.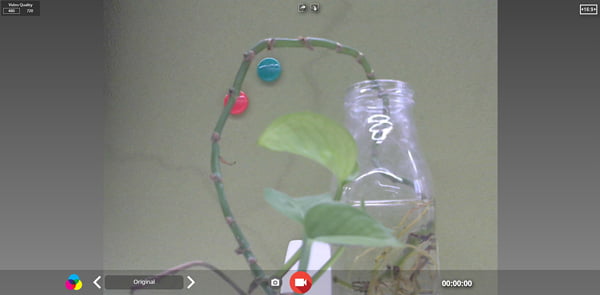 ONLINE SCREEN RECORDER – Free Online Screen Recorder for Website
ONLINE SCREEN RECORDER (https://screenapp.io/) is an online screen recorder. It can record the entire screen, or some specific application window to create a video presentation. Besides, it can record a specific Chrome tab screen to save the whole actions on one Chrome tab. While recording, you can select record audio from either microphone or browser, or neither. After finish the recording, you can send the video recording to Facebook, Twitter, and Instagram or download it to a computer as WebM.
This online video recorder will be a good companion when you want to share a screen. The disadvantage of this online video recorder is it limits your recording to 15 minutes.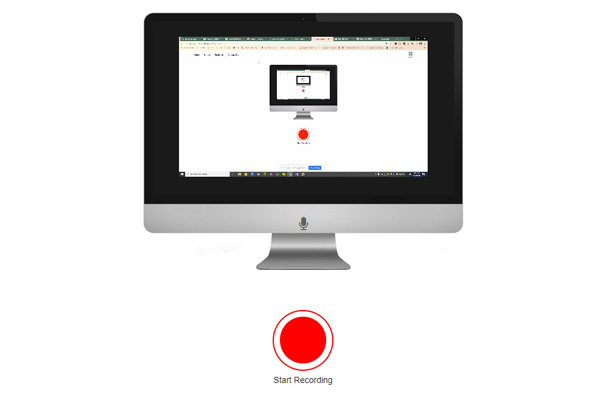 Apowersoft Free Online Screen Recorder – Free Online Chat Video Recorder
Apowersoft Free Online Screen Recorder (https://www.apowersoft.com/free-online-screen-recorder) is a web-based screen recorder. Similar to Free Online Screen Capture, it lets you record video with a webcam simultaneously to save a video recording from Skype, GoToMeeting, and other chat services. While recording, you can enable a microphone to record your narration. If you would like, you are allowed to add annotations while recording.
Apart from saving the video recording to a local drive, this online recorder also lets you upload the video recording to RecCloud, which stores the 3-minutes recording for free.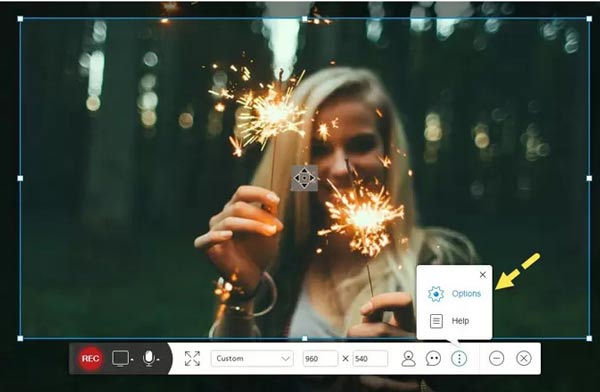 Clipchamp Online Webcam Recorder – Free Online Video Recorder with Editor
Clipchamp Online Webcam Recorder (https://clipchamp.com/en/webcam-recorder/) is a professional video maker online. It offers powerful video editing features to create a video from your recordings. It can record video from a webcam and screen. After recording a video online, it can add your recording into the timeline editor, where you can rotate, split, copy&paste the recording, add text and transition, apply filters, set overlay effect, speed up/speed down and do ore editing effects on the video recording file. You can record audio to create your music video.
Not only downloading the video recording to the computer as MP4, but it can also export it as an animated GIF image.
Before using it, you should register a free account. To export the video recording file in 720p HD or 1080p HD quality, you should upgrade your plan. Otherwise, you can only save the video recording as 480p with large size.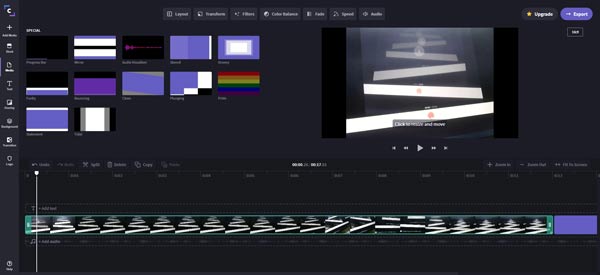 FAQs of Online Video Recorder
Is online video recorder safe?

Online recorders are risky in safety. There are some ads on some online recorder websites, and those ads may direct you into an unsafe place. 4Videosoft Free Online Screen Capture is a safe online video recorder software, which contains no ad or malware. The recording files will be saved to local drive safely.

Does Windows have a video recorder?

Yes. Xbox Game Bar is a built-in video recorder on Windows 10 computer. You can use it to record anything that is happening on your computer, including games, video calls, screen-sharing, etc.

Can you record live streaming?

Yes. To record live streaming from Twitch, YouTube, etc., you just need a streaming video recorder.
Conclusion
People throughout the world can create and communicate through video. To make a video presentation, an online video recorder is necessary. This post lists the best 6 free online video recorder software. With them, you can record a video from a webcam, desktop, or any screen on your computer. Compared with desktop software, you do not need to download any software to launch it.
Now it returns to you.
Which online video recorder is the best one for you?
Do you have a better recommendation?
Let me know by leaving your comments below.