ASF
ASF is based on serialized objects which are essentially byte sequences identified by a GUID marker. The format does not specify how (i.e. with which codec) the video or audio should be encoded; it just specifies the structure of the video/audio stream. This is similar to the function performed by the QuickTime, AVI, or Ogg container formats. One of the objectives of ASF was to support playback from digital media servers, HTTP servers, and local storage devices such as hard disk drives.
- - Wikimedia
WMA
Windows Media Audio (WMA) is the name of a series of audio codecs and their corresponding audio coding formats developed by Microsoft. It is a proprietary technology that forms part of the Windows Media framework. WMA consists of four distinct codecs. The original WMA codec, known simply as WMA, was conceived as a competitor to the popular MP3 and RealAudio codecs. WMA Pro, a newer and more advanced codec, supports multichannel and high resolution audio.
- - Wikimedia
Step-By-Step to Convert ASF to WMA for Mac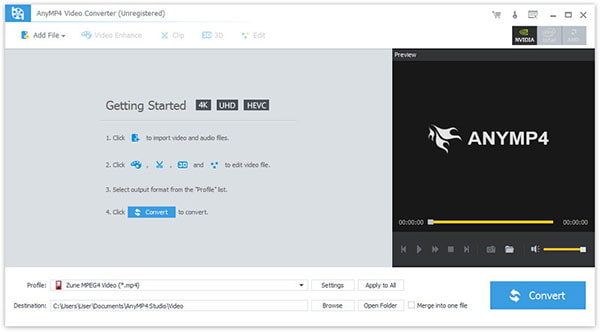 Step 1. Download and install the program, then double click it to run it, and then you'll see the main interface of the program.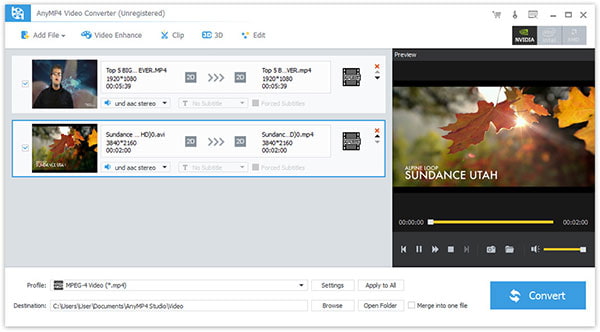 Step 2. Click "Add File(s)" button. Here you can select "Add Video" or "Add Folder" button to add files as you like.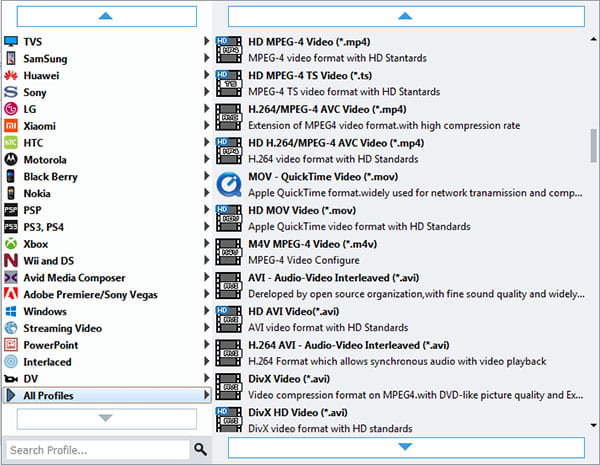 Step 3. Click the drop-down arrow right beside the "Profile" column and select your desired video format from the drop-down list.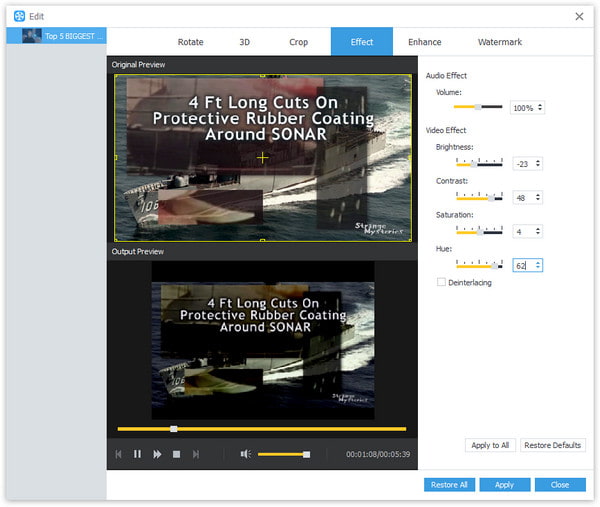 Step 4. Click "Edit" button to customize the output video like Effect, Trim, Crop, 3D Settings and Watermark.