MPEG
The .mpeg file extension is used for a digital video file format that was developed by Moving Pictures Experts Group. Based on MPEG-1 video format, these MPEG files are normally used for storing digital movies and animated clips in VCD (video CD) quality. The content of an MPEG file is digital video that has been encoded in MPEG-1 format. This video data is normally at 30 fps (frames per second) and in a resolution of 352x240.
- - File.org
AVC
H.264 or MPEG-4, Advanced Video Coding (MPEG-4 AVC) is a block-oriented motion-compensation-based video compression standard. As of 2014 it is one of the most commonly used formats for the recording, compression, and distribution of video content. It supports resolutions up to 8192×4320, including 8K UHD.
- - Wikimedia
Step-By-Step to Convert MPEG to AVC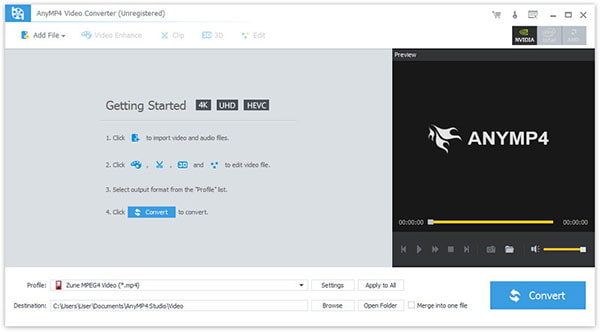 Step 1. Download and install the program, then double click it to run it, and then you'll see the main interface of the program.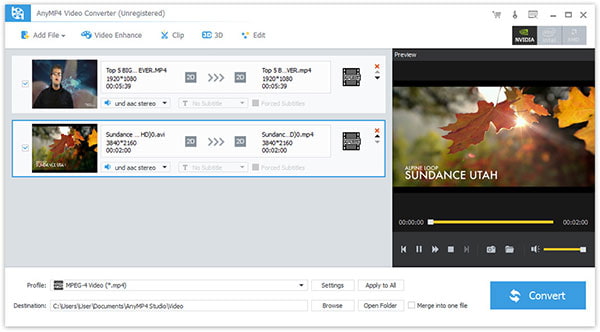 Step 2. Click "Add File(s)" button. Here you can select "Add Video" or "Add Folder" button to add files as you like.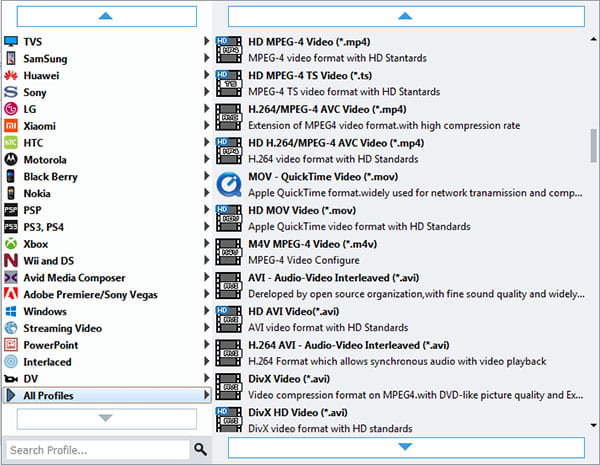 Step 3. Click the drop-down arrow right beside the "Profile" column and select your desired video format from the drop-down list.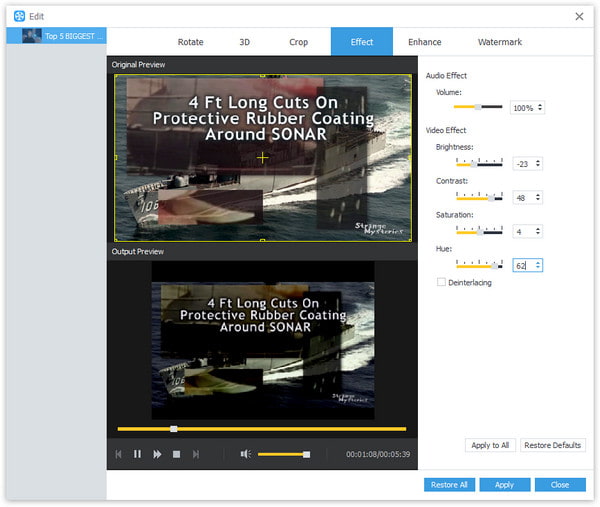 Step 4. Click "Edit" button to customize the output video like Effect, Trim, Crop, 3D Settings and Watermark.