VOB
VOB (Video Object) is the container format in DVD-Video media. VOB can contain digital video, digital audio, subtitles, DVD menus and navigation contents multiplexed together into a stream form. Files in VOB format may be encrypted. Files in VOB format have a .vob filename extension and are typically stored in the VIDEO_TS directory at the root of a DVD. The VOB format is based on the MPEG program stream format, but with additional limitations and specifications in the private streams.
- - Wikimpedia
FLV
FLV(Flash Video) is a container file format used to deliver digital video content (e.g., TV shows, movies, etc.) over the Internet using Adobe Flash Player version 6 and newer. Flash Video content may also be embedded within SWF files. There are two different video file formats known as Flash Video: FLV and F4V. The audio and video data within FLV files are encoded in the same manner as they are within SWF files.
- - Wikipedia
Step-By-Step to Convert VOB to FLV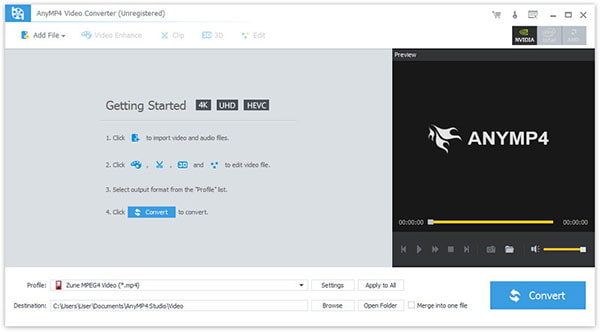 Step 1. Download and install the program, then double click it to run it, and then you'll see the main interface of the program.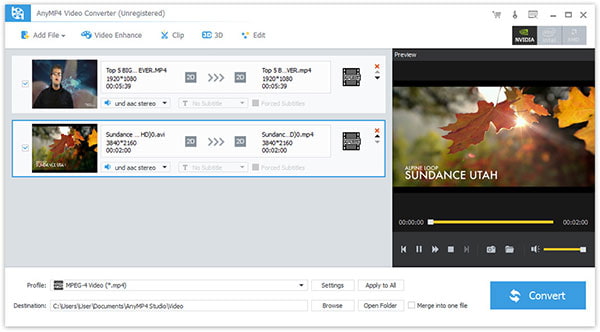 Step 2. Click "Add File(s)" button. Here you can select "Add Video" or "Add Folder" button to add files as you like.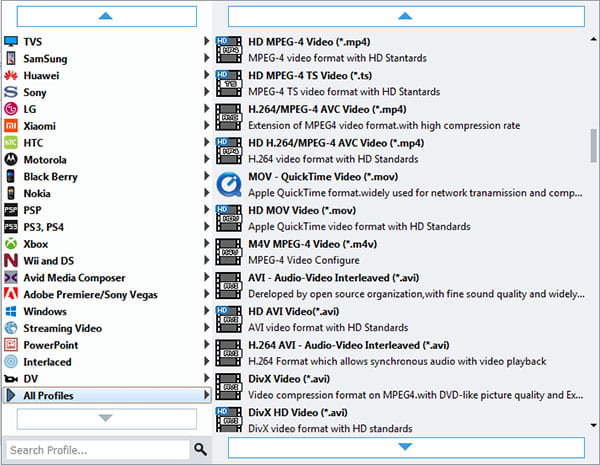 Step 3. Click the drop-down arrow right beside the "Profile" column and select your desired video format from the drop-down list.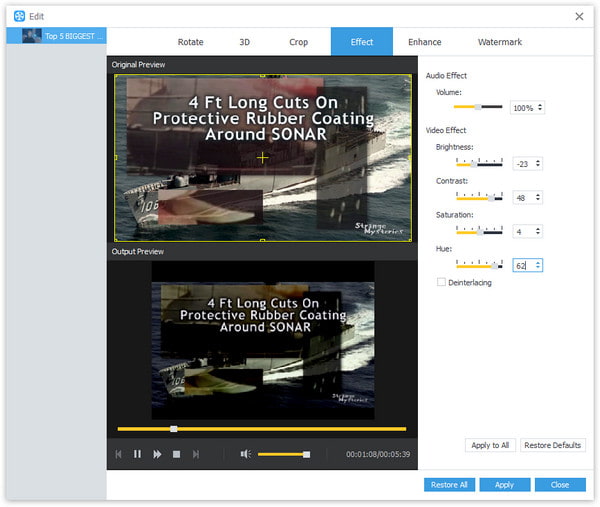 Step 4. Click "Edit" button to customize the output video like Effect, Trim, Crop, 3D Settings and Watermark.