VOB
VOB (Video Object) is the container format in DVD-Video media. VOB can contain digital video, digital audio, subtitles, DVD menus and navigation contents multiplexed together into a stream form. Files in VOB format may be encrypted. Files in VOB format have a .vob filename extension and are typically stored in the VIDEO_TS directory at the root of a DVD. The VOB format is based on the MPEG program stream format, but with additional limitations and specifications in the private streams.
- - Wikipedia
MPG
MPG(MPEG-1) is a standard for lossy compression of video and audio. It is designed to compress VHS-quality raw digital video and CD audio down to 1.5 Mbit/s (26:1 and 6:1 compression ratios respectively) without excessive quality loss, making video CDs, digital cable/satellite TV and digital audio broadcasting (DAB) possible. Today, MPEG-1 has become the most widely compatible lossy audio/video format in the world, and is used in a large number of products and technologies.
- - Wikipedia
Step-By-Step to Convert VOB to MPG for Mac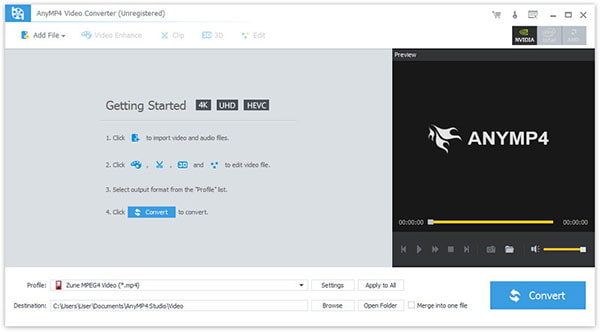 Step 1. Download and install the program, then double click it to run it, and then you'll see the main interface of the program.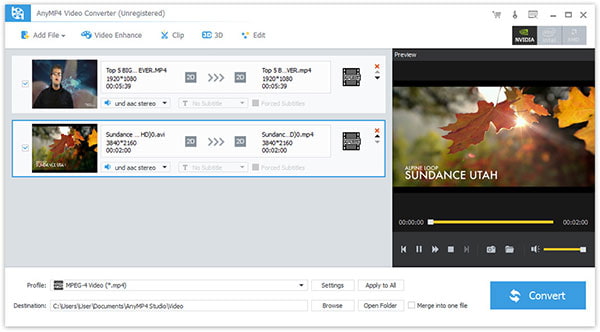 Step 2. Click "Add File(s)" button. Here you can select "Add Video" or "Add Folder" button to add files as you like.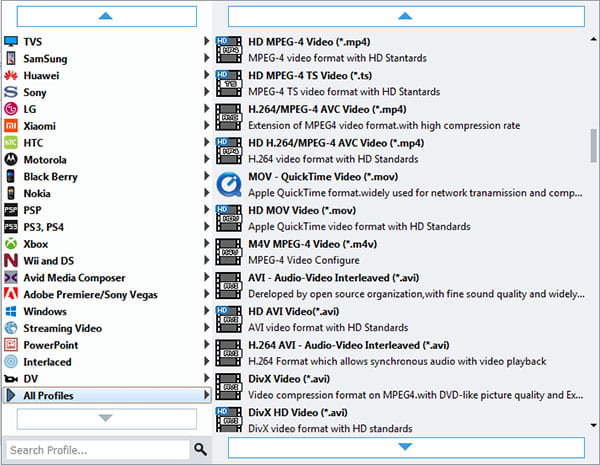 Step 3. Click the drop-down arrow right beside the "Profile" column and select your desired video format from the drop-down list.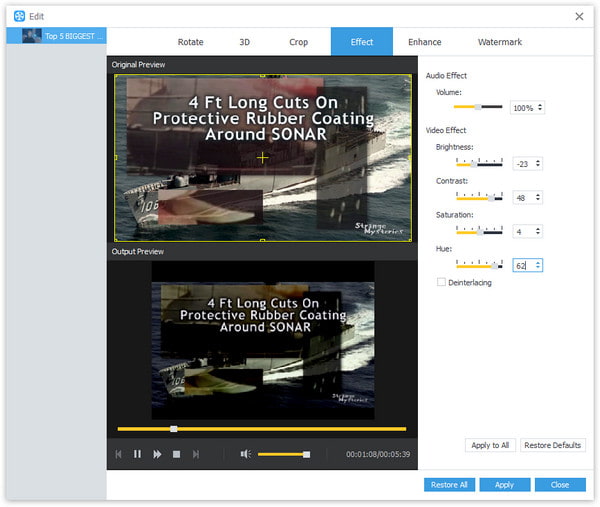 Step 4. Click "Edit" button to customize the output video like Effect, Trim, Crop, 3D Settings and Watermark.