Custom Special Video Effects. You Can Edit by Yourself
As video fans, you may record your videos or download videos from YouTube or Yahoo. However, not all videos effects are satisfactory. Some recorded videos are sideways and you have to watch them with heads crooked uncomfortably. And some videos with lower resolution are so vague that you lose interests in them. Sometimes, you only want to merge several videos into one special video and add watermark to create your own video for pleasure. All those effects seem hard for you to achieve, right? No worry, this videos effect software will show you a remedy to edit your videos effects, and you can follow it easily by yourself.
Step 1 New editing functions – enhance and rotate
Enhancing function
The most eye-catching feature in this videos effects editor is enhancing function. It can perfect video effects from the three points.
Upscale resolution: you can convert your lower resolution video to higher resolution video to get superb video quality. Even if you download a 360p music video, you will convert it to 1080p video and watch it on your large screen computer clearly.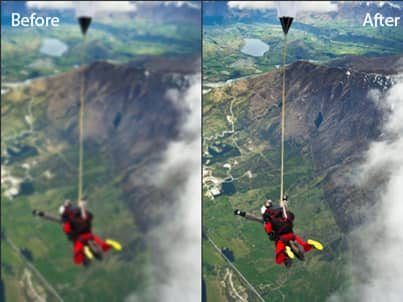 Optimize brightness and contrast: this software helps to optimize video brightness and contrast automatically. When you enjoy an old movie, you can apply this function, and it will optimize your video's brightness and contrast automatically to create an ideal image quality.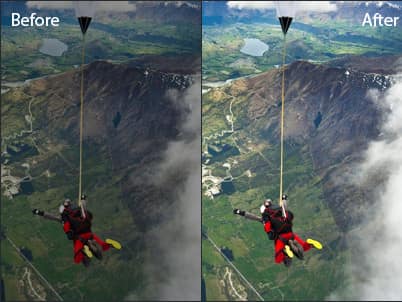 Remove video noise: still annoyed by the dirt-like video noise on your screen? Now you will feel relaxed to remove the video noise with one click to get a clean video screen.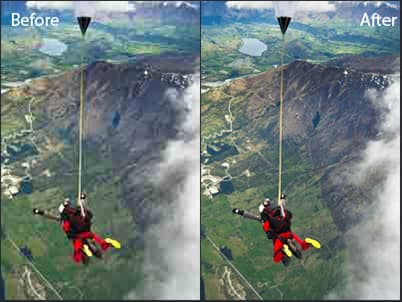 Rotating function
iPhone 6s improve camera pixels greatly. And you prefer to use it take photos and record videos. However, without professional equipment, you may record video sideways. At this point, you will be fortunate to edit your video with rotating it to correct angle. Also you can flip your video horizontally or vertically as you like.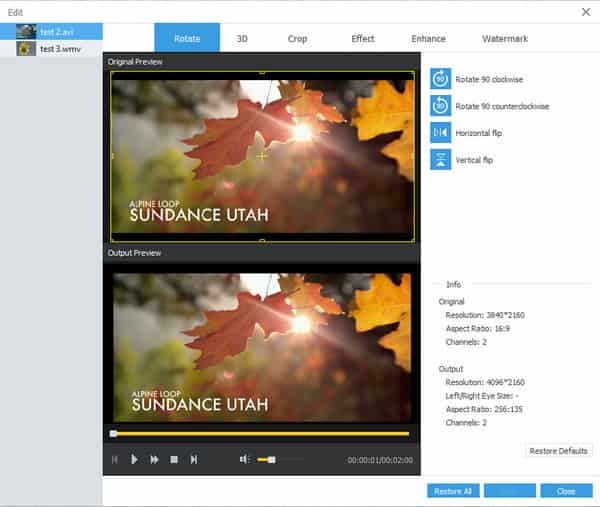 Step 2 Basic video effects
Crop video
When you want to get a clearer vision for some interested parts in your video, you can click Crop to adjust the size for a closer watching.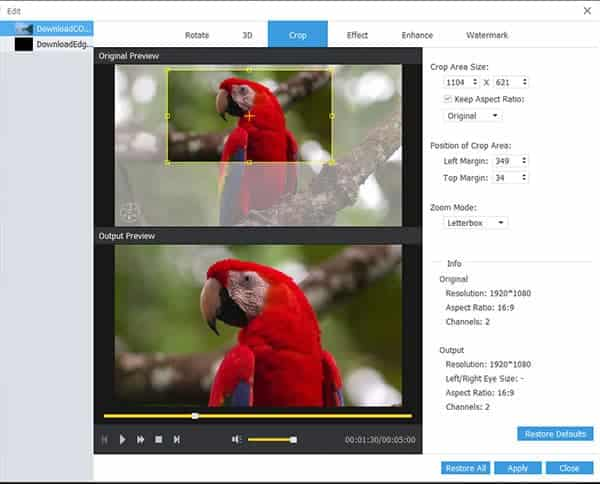 Edit video and audio effects
If you are not satisfactory with your video effects or audio effects, then you are allowed to adjust them manually as you like.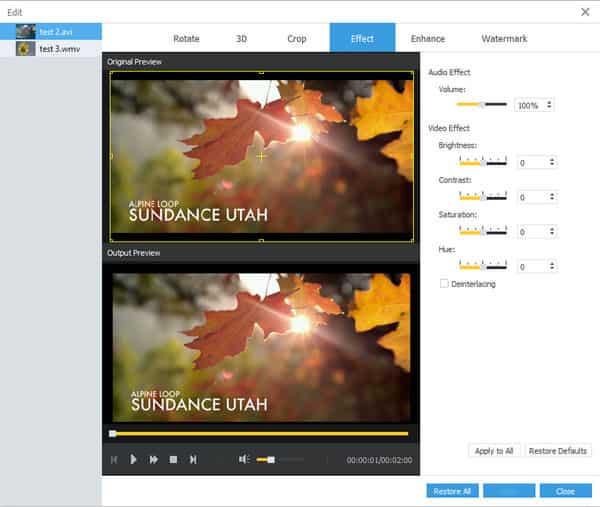 Audio effect: It helps you to adjust volume to high or low as you wish by pulling the mouse easily. Also you will get a way to preview the video effects from the left window.
Video effect: You are able to make adjustment of video color by making settings for brightness, contrast, saturation and hue. Besides, the optional deinterlace of video effects can be available for you.
Add watermark
When you upload your own video to YouTube, you can add watermark for defining it with your design. Either text or picture will be provided optionally to edit your watermark.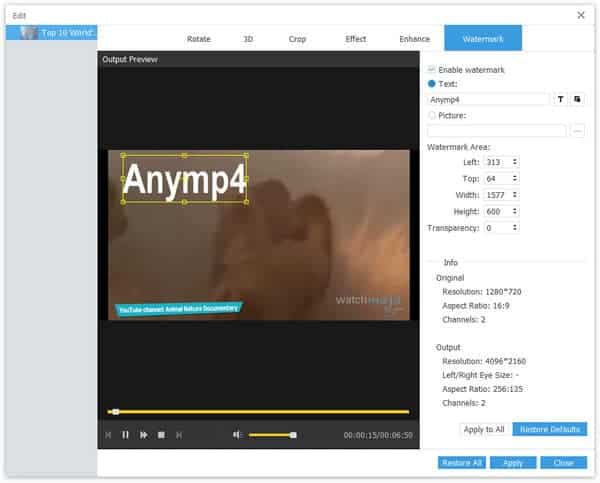 Enable 3D settings
Enjoying 3D videos will be not a luxury in the cinema. You can easily watch 3D videos at home easily. You could select either anaglyph or spilt screen. In the spilt screen, no matter Side by Side (Half-Width/Full), or Top and Bottom (Half-Height/Full), you are capable to edit your favorite 3D video effect quickly.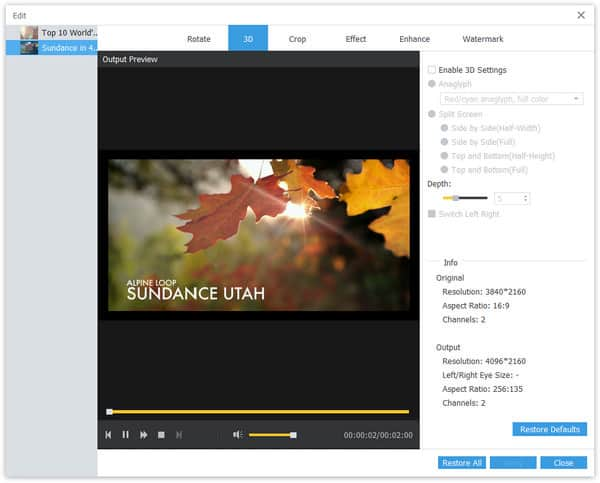 Clip Video
Do you enjoy the funny synthetic video from hot websites? Here you will find the way to clip video and merge your videos into one interesting video with this video editor with one click.