Phone Transfer is professional phone transfer software. Transfer contacts, photos and videos from android phone to iPhone and from iPhone to android phone. It is very helpful in transferring files from your smashed phones or old phones to new phones. The following steps for you to use it to transfer phones.
1

Download and install Phone Transfer.

Open the software; you would see the interface is as followings.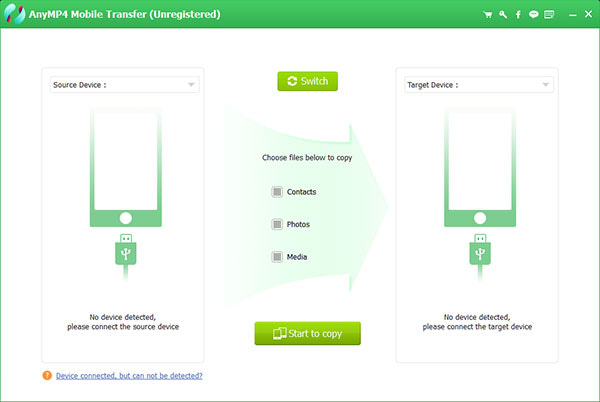 2

Connect two phones to the computer with USB cables.

Notice the switch button. Click it to switch the position. The order is to transfer from left to right.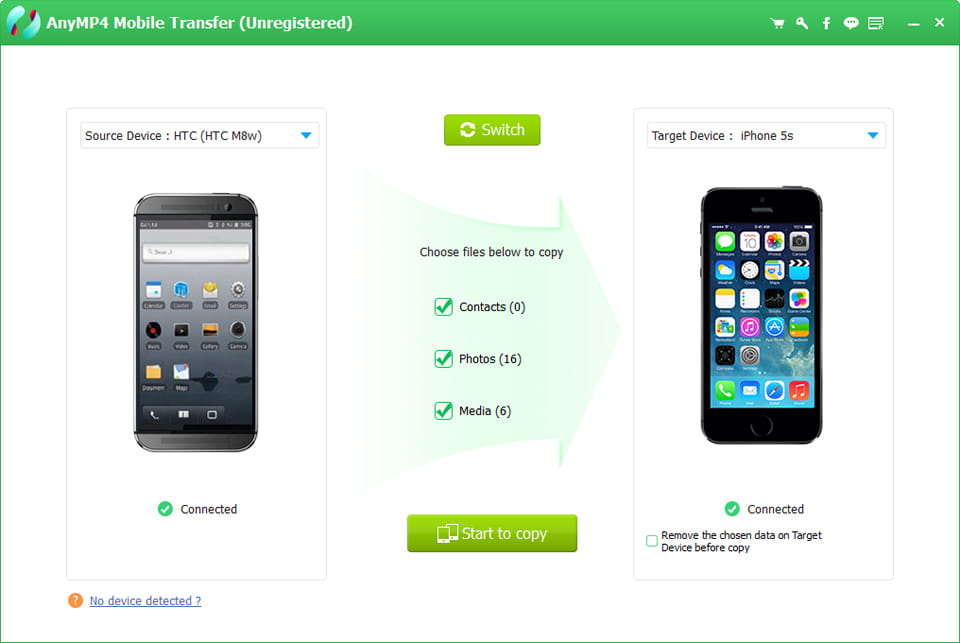 3

Select the files type to transfer

Choose the files you are going to transfer. And then presses "start to copy" button.
4

Finish transferring

Wait moments for the files copy process to be completed. All the details will be displayed in a pop-up message box as followings. Press OK, the files in the left phone move to phone on the right.