M2TS
The .m2ts file extension is used to store BDAV MPEG-2 files that can be streamed from Blu-Ray discs in order to provide "picture-in-picture" DVD effects. "Picture-in-Picture" affects allow a user to view to separate video files on a single screen.The M2TS files are actually container files that store other media data. The files can be burned to Blu-ray discs for viewing on Blu-ray players and can also be played in the PS3 gaming system that is distributed by Sony.
- - Wikimedia
MPEG-2
MPEG-2 is a standard for "the generic coding of moving pictures and associated audio information".It describes a combination of lossy video compression and lossy audio data compression methods. While MPEG-2 is not as efficient as newer standards such as H.264/AVC and H.265/HEVC, backwards compatibility with existing hardware and software means it is still widely used, for example in over-the-air digital television broadcasting and in the DVD-Video standard.
- - Wikimedia
Step-By-Step to Convert M2TS to MPEG2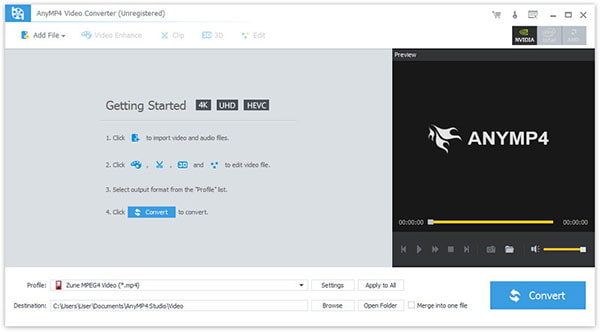 Step 1. Download and install the program, then double click it to run it, and then you'll see the main interface of the program.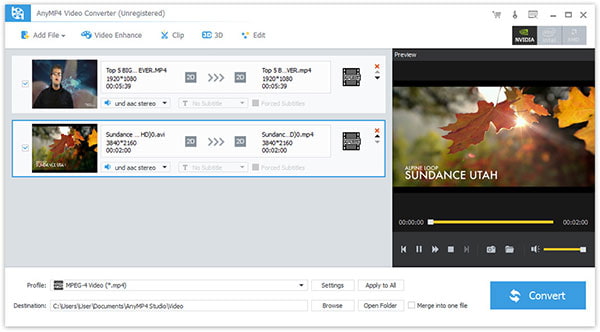 Step 2. Click "Add File(s)" button. Here you can select "Add Video" or "Add Folder" button to add files as you like.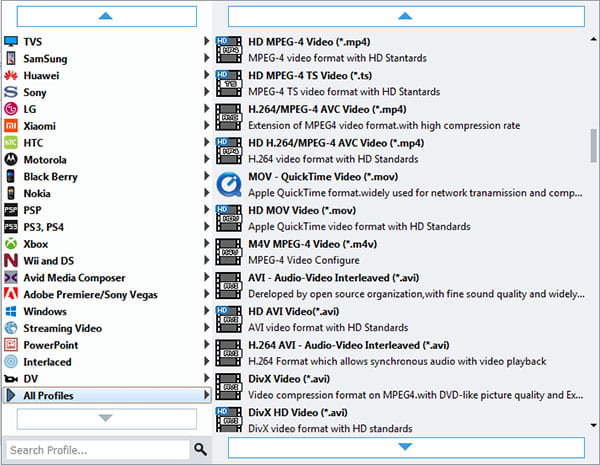 Step 3. Click the drop-down arrow right beside the "Profile" column and select your desired video format from the drop-down list.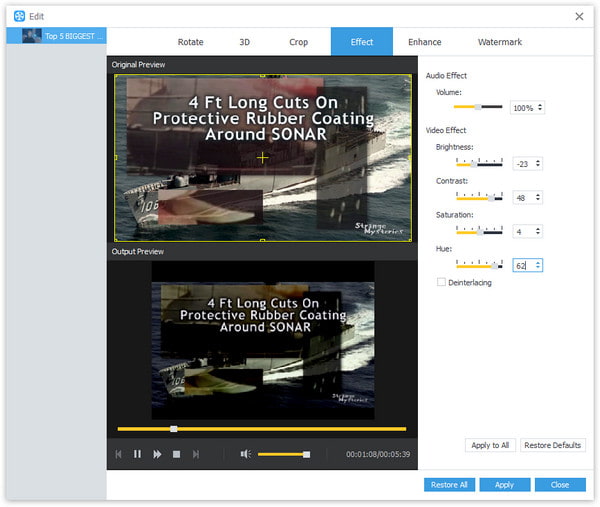 Step 4. Click "Edit" button to customize the output video like Effect, Trim, Crop, 3D Settings and Watermark.