Top 10 GIF Recorders for Windows, Mac and Online Users (Pros & Cons)
By saving as the GIF format, you can get the same content with a smaller file size. Compared with MP4, FLV and other video formats, GIFs are easy to share because of its small file size. You can send GIFs via email, post, social media and more. There are many available GIF animations on the market. If you are not satisfied, you can use a GIF recorder to DIY animated GIF by yourself. Here're top 10 best GIF recorders for desktop users. You can make an animated GIF with any video clip with ease. Let's see which one can be your best GIF recorder software.

GIF Recorder
Part 1: Top 10 GIF Recorders for Windows, Mac and Online
Top 1: 4Videosoft Screen Capture
4Videosoft Screen Capture is a lightweight and easy-to-use GIF screen recorder. You can quickly find its video recorder to record and save as GIF format. There is no need to spend time on finding advanced screen recording features. Moreover, you can get many other useful functions for GIF creations.
4Videosoft Screen Capture
Create GIFs by recording screen video in full screen, custom region or certain window.
Add text, line, arrow, callout and other shapes for GIF creation.
The GIF recorder and maker software has an intuitive interface.
Trim the recording file to delete unwanted parts.

Top 2: Gifcam
Gifcam is an animated GIF recorder for Windows. You can record screen and turn the recording video into an animated GIF on Windows. There are also some basic editing tools you can use during GIF making.
Pros
Screen record on Windows as GIFs.
Create animated GIFs with 5 color reduction schemes.
Gifcam is a portable GIF recorder free to use.
Cons
There is no Gifcam for Mac version.
The latest Gifcam update occurred in 2016.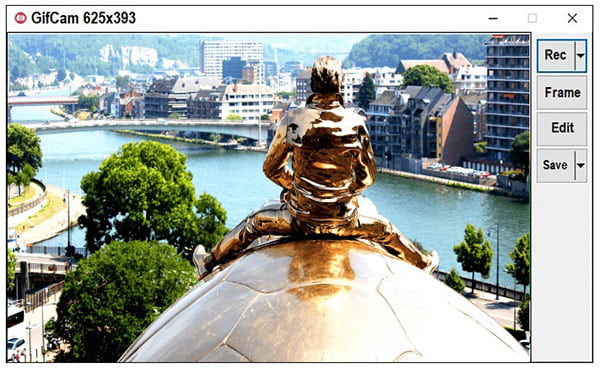 Top 3: Gyazo
Gyazo is a free GIF recorder that you can make GIFs, take screenshots and capture actions. Later, you can share or post your GIF and captures within Gyazo directly.
Pros
The GIF recording software allows users to record GIF on Windows.
Record GIF with any screen area on your computer.
Insert text, notes, arrow and more into your GIF animation.
Cons
Gyazo free version allows users to record GIFs less than 7 seconds.
All your GIFs will be uploaded by default. There is no direct download option.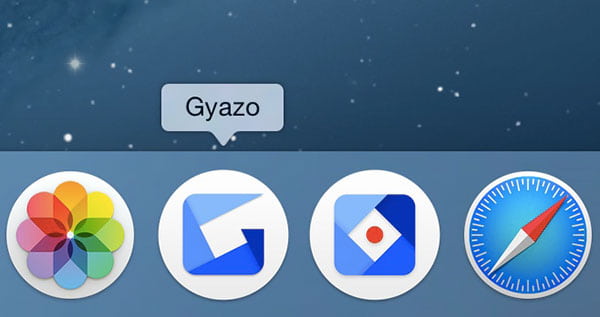 Top 4: 4Videosoft Free Online Screen Capture
4Videosoft Free Online Screen Capture is a completely free GIF screen recorder. You can use this tool to record online offline content with high quality. There is no maximum recording time. You don't need to pay to remove time limit.
Pros
The recorded GIF will be downloaded automatically while the recording process finishes.
Record GIF and share to Facebook, Twitter and more directly.
Screen capture desktop video without time limitation.
Cons
No real-time drawing tools.
The maximum frame rate is 24 fps.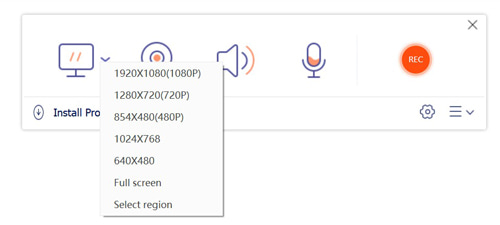 Top 5: Recordit
Recordit allows users to record any part on your computer as a GIF. The fast screencasts tool is available for both Windows and Mac. Thus, you can record GIF on your desktop computer.
Pros
Record screen video as GIF with a low frame rate.
Get a preview of the recorded file.
The interface is simple and easy to understand.
Cons
You can use the GIF recorder to make GIFs no more than 5 minutes.
All your screen captures and GIFs will be uploaded to Recordit publicly.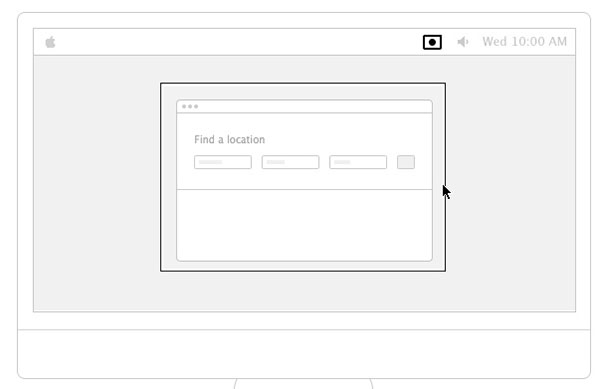 Top 6: LICEcap
LICEcap is capable to record and save screen as a GIF automatically. GIF is the default output format. Moreover, you can get other functions from the desktop GIF recorder.
Pros
Record any area on your computer and save it to GIF directly.
The GIF recorder free is available for Windows and Mac.
Use Shift and Space keys to pause screen recording.
Cons
LICEcap GIF recorder requires large disk space for normal functioning.
Compared with other GIF makers, the output GIF file size is big.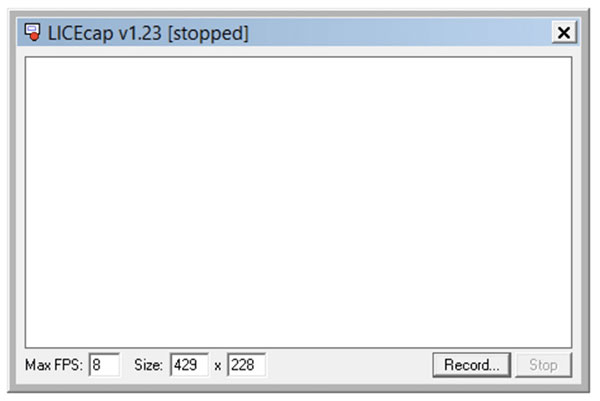 Top 7: GIPHY Capture
GIPHY is a large GIF sharing platform. There are numerous GIFs you can download and use. Moreover, you can use the built-in GIPHY Capture to capture a GIF up to 30 seconds. Well, this is a long time for most GIFs. GIPHY Capture is available for Mac only.
Pros
Turn any video less than 30 seconds to a GIF.
Upload GIFs to your account or share GIFs via Facebook, Twitter and more.
Trim a video clip to a specific frame.
Cons
GIPHY Capture is more like a GIF maker instead of a GIF recorder.
A GIPHY Capture account is required before making GIFs online.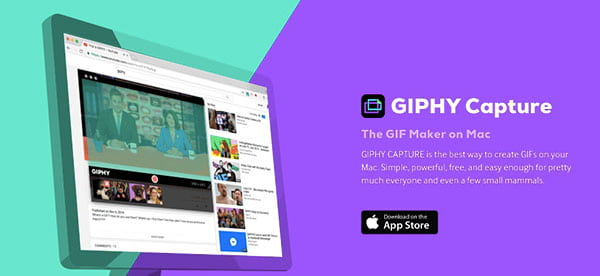 Top 8: ShareX
ShareX is an open source and free GIF recorder for Windows 11/10/8.1/7. You can record Windows screen as a GIF for free. In addition, you can add annotation tools and image effects while recording.
Pros
Add line, rectangle, arrow, ellipse, blur, cursor, magnify and other freehand into animated GIF.
2.hare GIFs to Twitter, Google Photos, Dropbox, OneDrive and many other platforms.
Cons
Not support to change the frame rate of GIF file size.
No editing tools for GIF adjustment.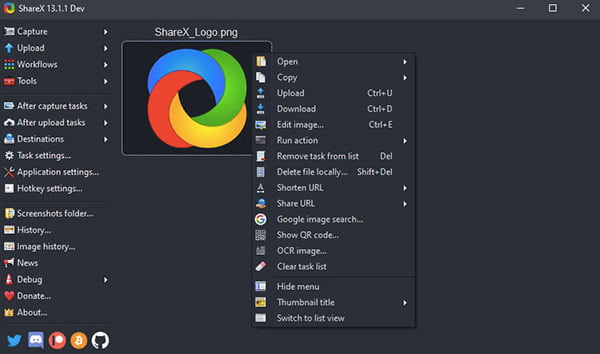 Top 9: ScreenToGif
ScreenToGif is a free screen and webcam recorder. There is also an integrated editor. You can record and edit GIFs on Windows for free. The entire download package is 3.2 MiB only. Thus, it will not influence your computer's performance.
Pros
Use sketch board to record screen video as a GIF.
Crop, resize and adjust playback speed.
Share GIFs to Imgur, Gfycat and more.
Cons
The user interface can be buggy sometimes.
It is not supported to edit GIFs again after closing the GIF free recorder.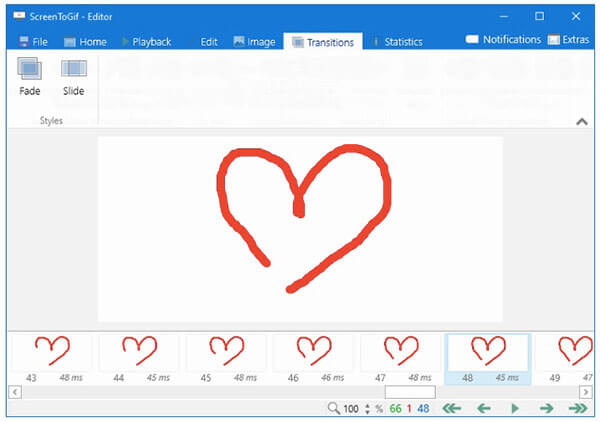 Top 10: Capture to a Gif
Capture to a Gif is a GIF recorder extension for Chrome. You can record animated GIF from Google Chrome browser. Once you have activated the GIF recorder Chrome extension, you can use hotkeys to start, stop and save GIF in one stop.
Pros
Record GIF animations and videos on your Chrome browser page.
Adjust frame rate, FPS and video quality before creating GIFs.
Auto generate GIF pictures within Capture to a Gif.
Cons
Some users complain that the GIF recorder extension does not work with all Chrome webpages.
It is frustrating for some users to start and stop recording GIF by pressing Enter.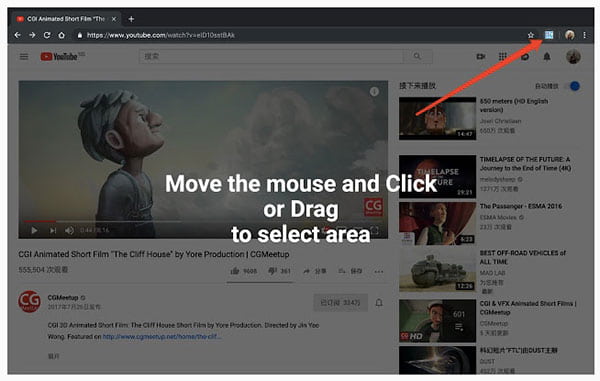 Part 2: How to Capture Animated GIFs on Your Computer
If you want to make a GIF animation for tutorials, games and more, you can use 4Videosoft Screen Capture. It is a beginner-friendly GIF recorder, maker and editor. You can record a GIF from live stream and gameplay without delay. Even though it is your first time to make GIFs, you can solve the problem quickly.
Step 1Launch 4Videosoft Screen Capture after the installation. To access the desktop screen to GIF recorder, choose Video Recorder in the main interface.

Step 2Set the screen capture region with full screen, any window or selected area. You can turn on Webcam to record your face into GIF animation if necessary.

Step 3Click the Settings icon on the top. In the Output tab, set GIF as the output video format. Click OK to save changes. Click REC to start recording screen video as GIF.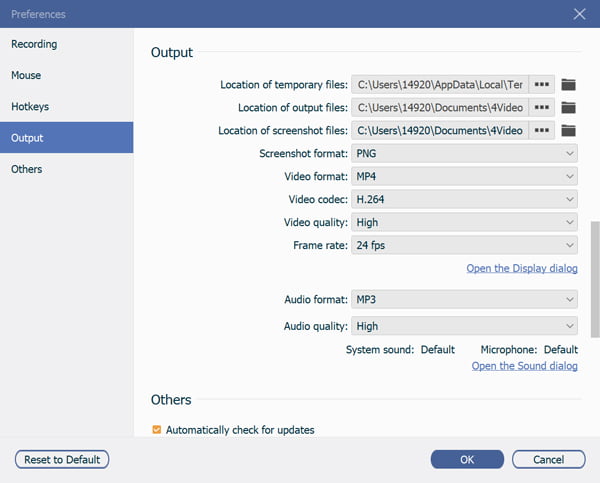 Step 4When you stop recording, you can trim the recording file in the Preview window. At last, click Save to download GIF animation file. You can go to Recording History window to get more details.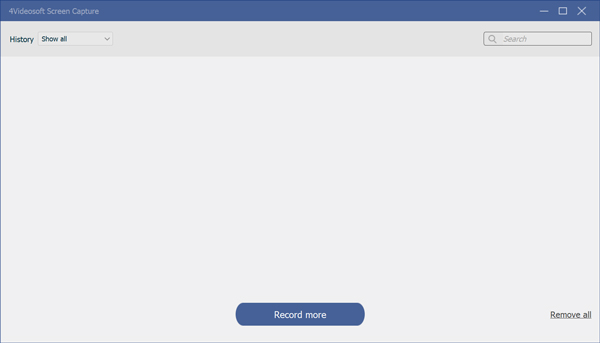 Part 3: FAQs of GIF Recorders
Is it possible to create a GIF with sound?

No. If you want to make an animation with sound, then you can make a short video clip. As a result, you can play GIF with sound at the same time.

How to convert a video to GIF?

You can use any offline and online converter tool to change file format. Or you can set GIF as the output format before exporting. Just select GIF from the Save or Save As output window.

How many seconds can a GIF be?

There is no fixed time limit for GIFs. You can make a GIF with any time length. But you need to know that people may not be patient enough to watch the entire GIF if it is too long. It is suggested to create a GIF less than 6 seconds.
Conclusion
These are all popular GIF recorders and makers. Which one can be your best screen to GIF recorder? You can share in the comments below. It is also welcome to suggest any other good GIF recording tools here.