RM
Files that use the .rm file extension contain media files that are used by the RealNetwork's RealPlayer application. The RealPlayer is a computer application that streams audio and video data or links to streaming media files on the Internet. This allows users to watch or listen to the files in real time.Files with the .rm extension contain compressed information. The data in the RM files is compressed using RealNetwork's RealAudio and RealVideo codecs, making them easier to distribute and store.
- - Wikimedia
MP4
The MP4 file format is the file format that most websites use to store digital audio and video streams. The name is short for "MPEG -4". The MP4 file is often thought of as the evolution of the MP3 file format, with the MP4 format providing more functionality and flexibility. The files commonly stored in this format include audio files, video files and pictures. Many of today's newer portable devices use the MP4 format to play movies and videos on the go. One such mobile device is the ever-popular iPod by Apple.
- - Wikimedia
Step-By-Step to Convert RM to MP4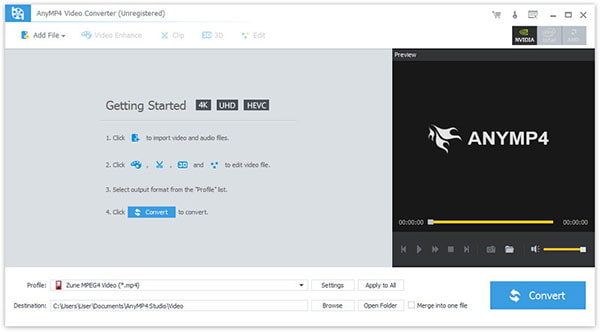 Step 1. Download and install the program, then double click it to run it, and then you'll see the main interface of the program.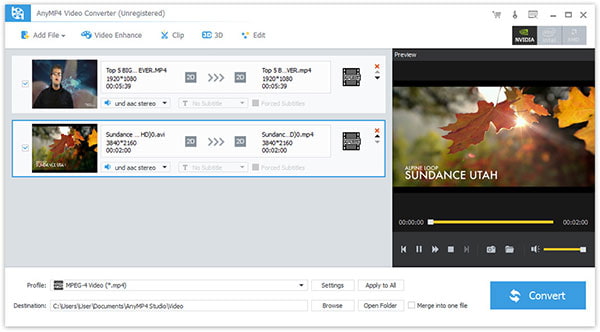 Step 2. Click "Add File(s)" button. Here you can select "Add Video" or "Add Folder" button to add files as you like.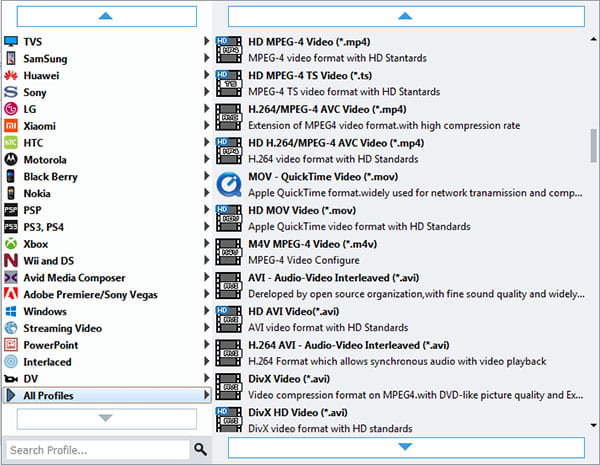 Step 3. Click the drop-down arrow right beside the "Profile" column and select your desired video format from the drop-down list.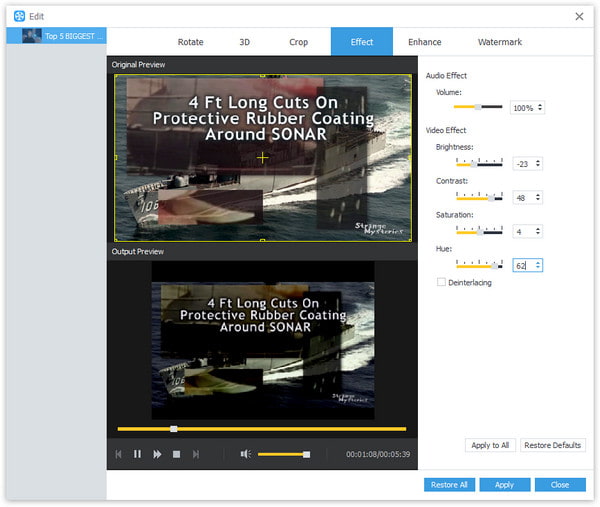 Step 4. Click "Edit" button to customize the output video like Effect, Trim, Crop, 3D Settings and Watermark.