TS
TS is an acronym for Transport Stream. Files that contain the .ts file extension are container files. These TS files contain encapsulated packetized audio and video streams. The TS file format is commonly used to in broadcast applications to broadcast media files over the Internet. TS files can be saved as multiple movie files on a single DVD. When this occurs, the DVD will contain multiple movie titles that can be launched from the DVD.
- - File.org
AVI
Audio Video Interleave , known by its initials AVI, is a multimedia container format introduced by Microsoft in November 1992 as part of its Video for Windows software. AVI files can contain both audio and video data in a file container that allows synchronous audio-with-video playback. Like the DVD video format, AVI files support multiple streaming audio and video, although these features are seldom used. Most AVI files also use the file format extensions developed by the Matrox OpenDML group in February 1996.
- - Wikimedia
Step-By-Step to Convert TS to AVI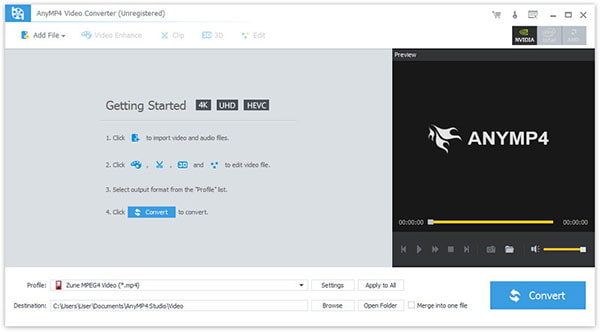 Step 1. Download and install the program, then double click it to run it, and then you'll see the main interface of the program.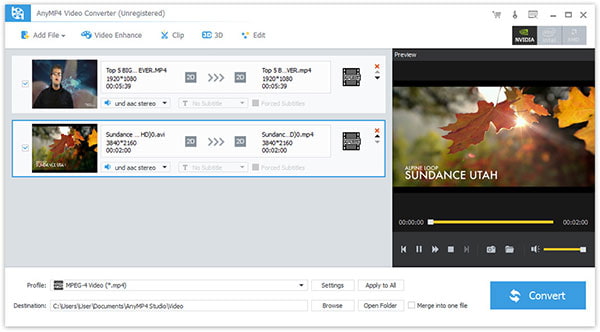 Step 2. Click "Add File(s)" button. Here you can select "Add Video" or "Add Folder" button to add files as you like.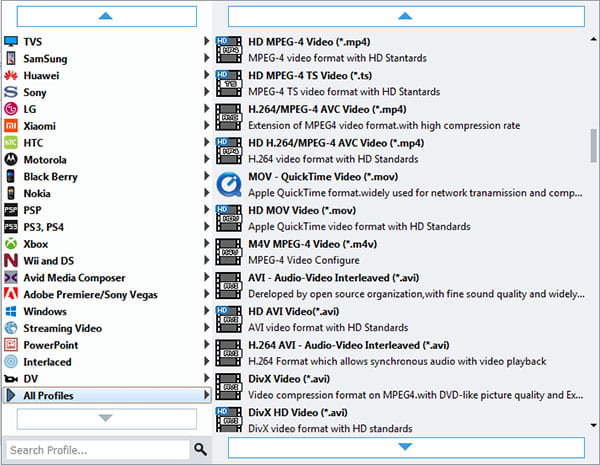 Step 3. Click the drop-down arrow right beside the "Profile" column and select your desired video format from the drop-down list.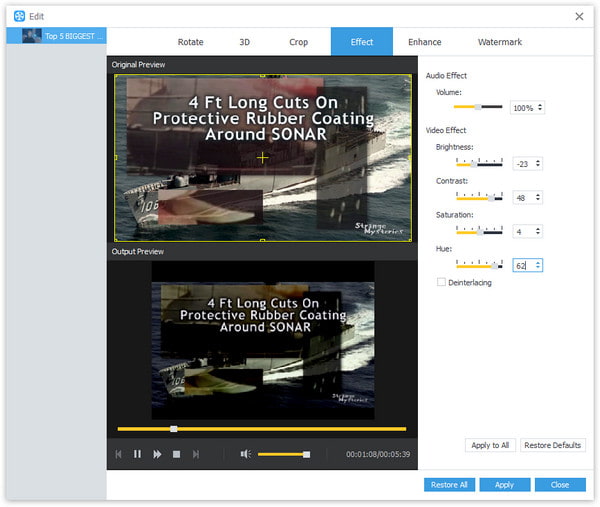 Step 4. Click "Edit" button to customize the output video like Effect, Trim, Crop, 3D Settings and Watermark.