VCD
Video CD (abbreviated as VCD, and also known as Compact Disc digital video) is a home video format and the first format for distributing films on standard 120 mm (4.7 in) optical discs. The format was widely adopted in Southeast Asia and superseded the VHS and Betamax systems in the region until DVD finally became affordable in the region in the late 2000s. The format is a standard digital format for storing video on a compact disc.
- - Wikimedia
MP4
MPEG-4 Part 14 or MP4 is a digital multimedia container format most commonly used to store video and audio, but it can also be used to store other data such as subtitles and still images. Like most modern container formats, it allows streaming over the Internet. The only official filename extension for MPEG-4 Part 14 files is .mp4. MPEG-4 Part 14 (formally ISO/IEC 14496-14:2003) is a standard specified as a part of MPEG-4.
- - Wikimedia
Step-By-Step to Convert VCD to MP4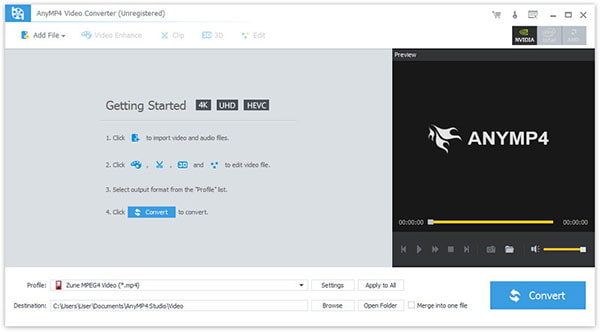 Step 1. Download and install the program, then double click it to run it, and then you'll see the main interface of the program.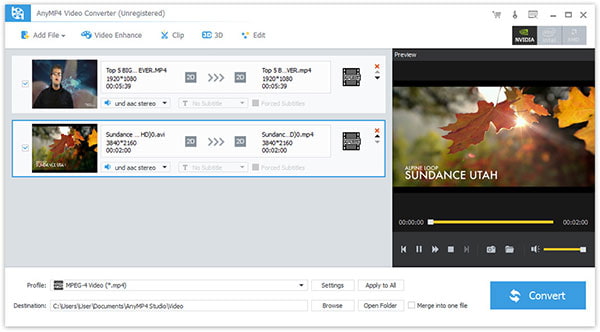 Step 2. Click "Add File(s)" button. Here you can select "Add Video" or "Add Folder" button to add files as you like.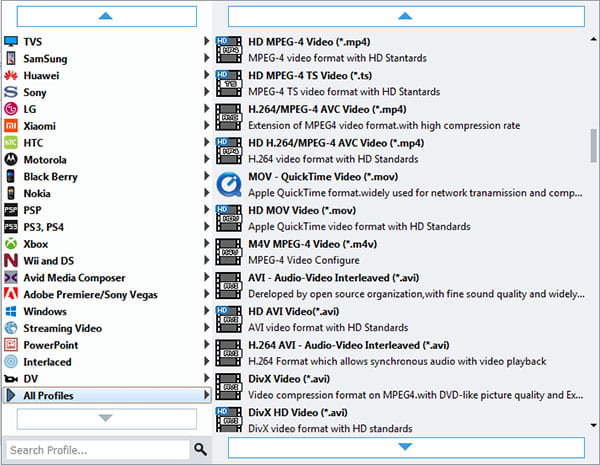 Step 3. Click the drop-down arrow right beside the "Profile" column and select your desired video format from the drop-down list.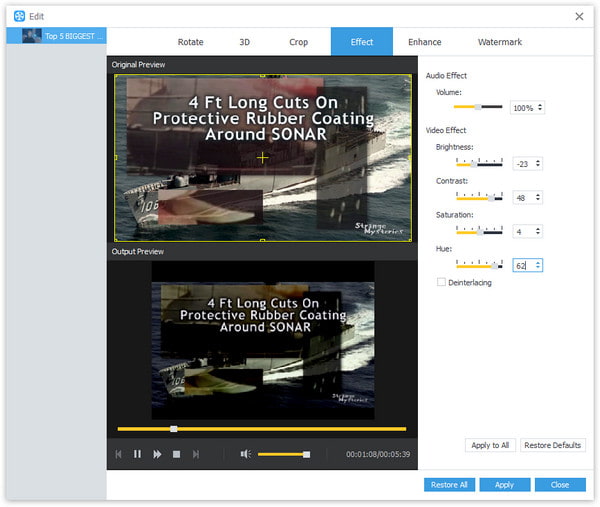 Step 4. Click "Edit" button to customize the output video like Effect, Trim, Crop, 3D Settings and Watermark.