Best Way to Copy Songs from iPod to Mac
A few things that Mac users dread are the sudden loss of data, whether it's from a failed hard drive or the accidental deletion of files. But no matter what cause to lose the files, you'll be glad that you've been performing regular backups.
What? You don't have any backups, and you just accidentally deleted some of your favorite songs from your iPod? Well, all may not be lost, at least not if you've copied files from iPod to Mac. If so, your iPod can serve as your backup. By following these instructions, you should be able to copy songs from iPod to Mac, and then add them back to your library. If you are the Windows users, please refer to iPod Manager.
What you need?
Software: iPod Manager for Mac
OS Supported: Mac OS X v10.4 - 11
Hardware Requirements: 512MB RAM, Super VGA (800×600) resolution, 16-bit graphics card or higher
Step 1 Connect your iPod onto the Mac
First you will see the screenshot to remind you to connect to your iPod. Then connect your iPod to Mac.
Step 2 Select the songs to be copied to Mac
Click "Music", all the music songs will be shown on the interface for you to select the songs you want to copy to your Mac. Hold down the Shift key while clicking to select more than one song. To select all of the songs on your iPod, choose Select All from the copy menu.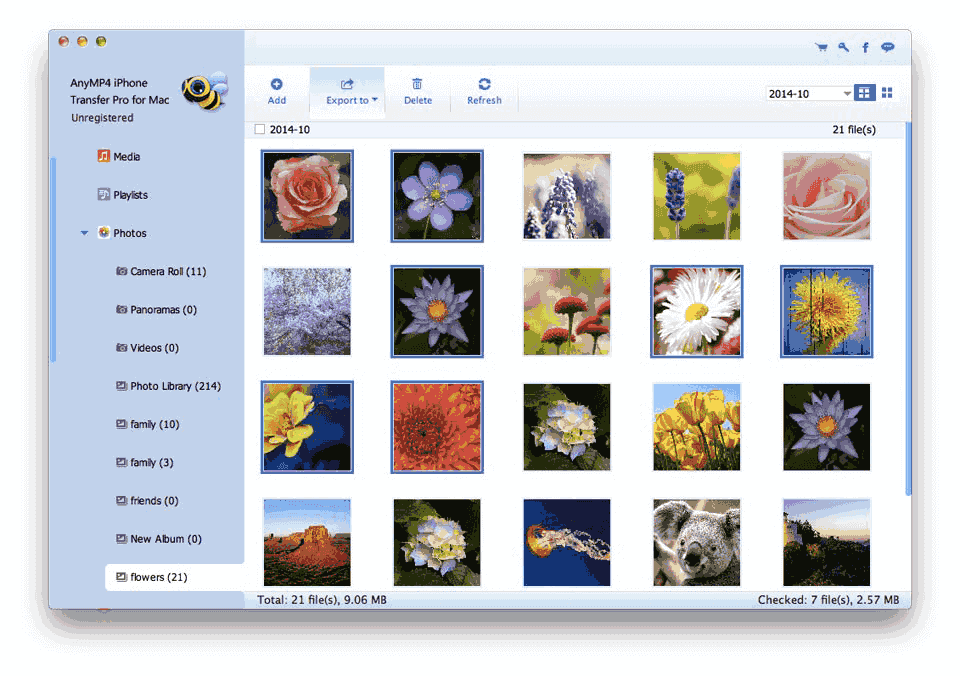 Step 3 Start the copy process
After that, you can choose transferring to iTunes directly by clicking the "Export to iTunes" button, then the iPod Manager for Mac will transfer songs from iPod to iTunes.
Step 4 Enjoy it
Click "Export to Mac" button to select output path and start to copy songs from iPod to your Mac.