How to Download and Install AMD Driver
For to fully enjoy the high speed converting process of AMD APP Acceleration, you need to download and install the AMD graphic driver. The following guide can help you install the AMD graphics driver correctly.
Step 1 Visit AMD official website
In oder to get the AMD graphics driver, you need to visit AMD official website: https://www.amd.com.
Step 2 Choose the proper AMD graphic driver for your computer
When you open AMD official website, you can see "Find a Driver" on the upper right of the website. Then move your mouth on it, you can get a drop-down list for you to choose the proper options for your computer one by one. The list includes four items: Componet Category, Product Line, Product Model, and Operating System. After selection, you can click the "View Results" button to go to the download website.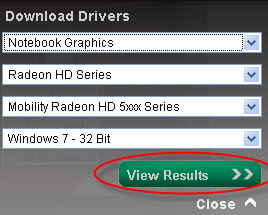 Step 3 Download AMD graphic driver
On the download page, you can get the below driver list for you to download the Catalyst Software Suite. What you need to do is just click the "Download" button on the right side.

Of course, you can also choose the individual downloads to download the Catalyst Control Center AMD graphics driver.
If your system settings support the AMD APP technology, you can open the optional downloads tag to download AMD Media Codec Package.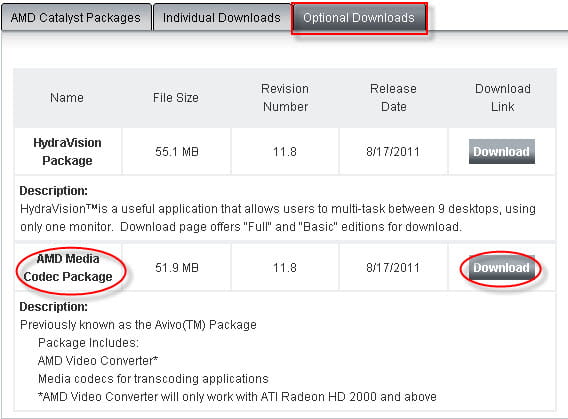 Step 4 Install AMD graphic driver
After download, you can install the AMD graphics driver following the default instructions.