AMD APP Technology Totally Accelerates GPU Computing Power
After employing NVIDIA® CUDATM technology, recently adopted the newly released AMD APP technology, which can completely accelerate your GPU computing power.

What is AMD APP Acceleration?
AMD APP is the abbreviation of AMD Accelerated Parallel Processing, which is upgraded from ATI Stream technology. It is a series of technologies designed for any computer running on AMD APP-enabled GPU. This technology makes GPU works together with CPU, which makes GPU and CPU totally play to their own advantages, so as to accelerate the computer's working speed.
The Perfect AMD APP Effect
When the AMD APP technology is applied to video conversion, such as homemade BD/DVD ripping and video converting, much more space and resources of the computer CPU can be spared for you to do other operations. Moreover, AMD APP enables users to optionally do the GPU encoding/decoding acceleration.
Now, products have been upgraded with this newly AMD APP technology. The below graphic shows you clearly the improved performance while converting HD Video with H.264 codec on your computer with and without AMD APP-enabled GPU.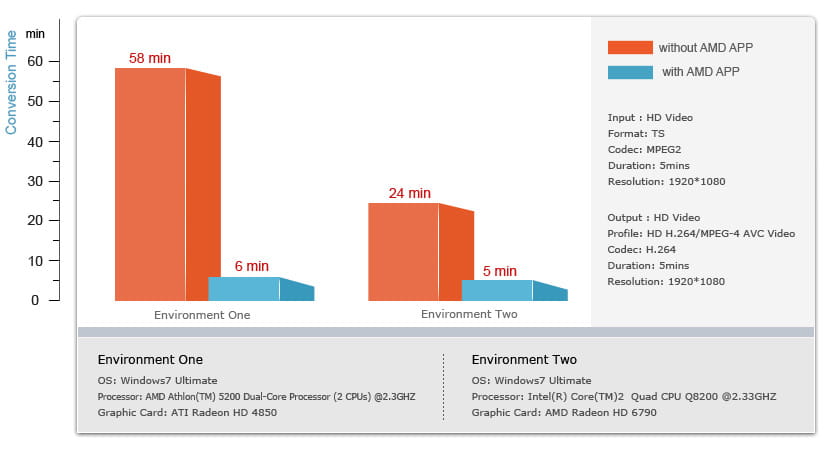 Download and install AMD graphics driver
For to experience the fast conversion speed of AMD APP Acceleration, you have to download and install AMD Graphics Driver first. Please following the below guide to finish your installation: https://www.4videosoft.com/install-amd-driver.html.