How to Convert DAT to MP3 in 4 Steps
DAT to MP3 Converter can convert DAT to MP3, and provide the fastest way to convert video to audio. Convert among all the SD/HD audio formats. It owns the ability to trim, merge files for your diverse MP3 players, and can enhance audio quality according to your needs.

DAT to MP3
Part 1: Step-By-Step to Convert DAT to MP3
Step 1Download and install the program, then double click it to run it, and then you'll see the main interface of the program.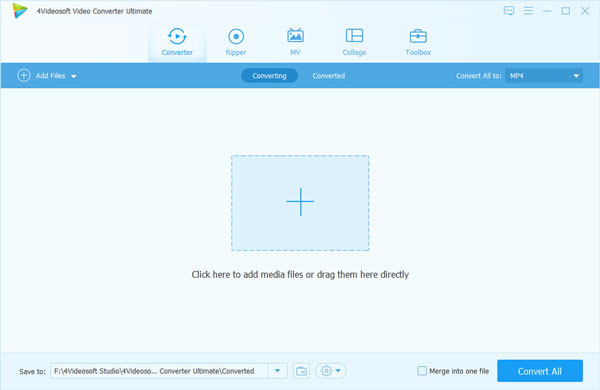 Step 2Click "Add Files" button or the "+" icon to import the DAT files, or drag them directly to this application.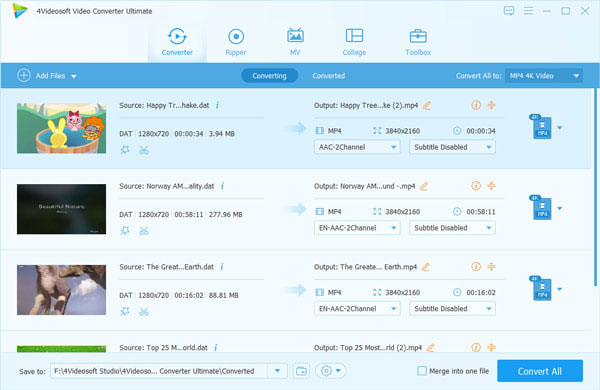 Step 3Click the drop-down arrow right beside the format icon, choose the "Audio" tab and select "MP3" format from the drop-down list.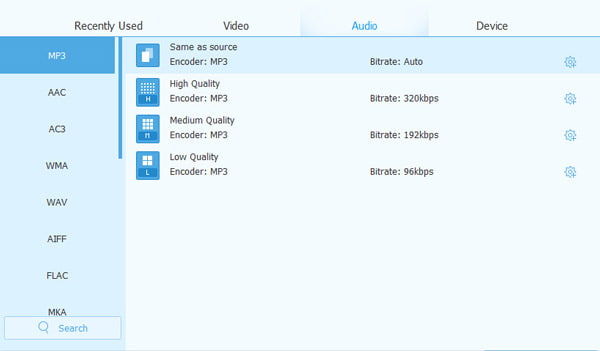 Step 4Click the "Edit" icon to adjust audio track, volume, etc.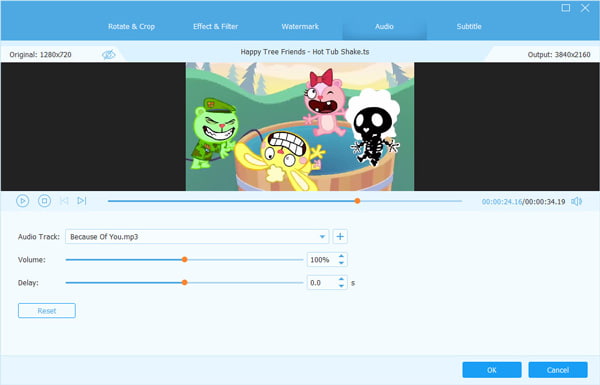 Part 2. DAT VS MP3
What Is DAT File?
DAT is a file extension for a data or text file type used in all types of programs from productivity to games. They are also used to store content as email attachments and can also be used for video as on a Video CD.DAT isn't a standard document and does have the definition of absolute, such as DAT file in VCD disc can be opened with the general video player.Many software use this extension, but the file has different meanings. Many data analysis software also uses this extension to save data. So this depends on the specific software situation.
What Is MP3?
MP3 (or mp3) as a file format commonly designates files containing an elementary stream of MPEG-1 audio and video encoded data, without other complexities of the MP3 standard. The MP3 format soon became associated with controversies surrounding copyright infringement, music piracy, the file ripping/sharing services MP3.com and Napster, among others. With the advent of portable media players, a product category also including smartphones, MP3 support remains near-universal.
Part 3. FAQs of DAT to MP3
Is 3GP the same as MP3?

No. 3GP or 3GPP is a multimedia container format used on 3G mobile phones. MP3 is a coding format for digital audio. They are different.

How do I convert VCD to MP3 using Windows Media Player?

Step 1. Open Windows Media Player (WMP) and insert the VCD.
Step 2. Click on the Rip tab and choose More Options.
Step 3. Locate the Rip Music tab.
Step 4. Choose MP3 in the section of Format.
Step 5. Check the music that you want to rip and click Rip (an album name).
Then WMP will start converting VCD to MP3 immediately.

How do I convert DAT to MP4 with VLC?

To rip DAT to MP4 in VLC, you just need to enable the DVD ripping feature in VLC. Check this post to learn how to rip DVD DAT to MP4 in VLC.